Carolina Albuerne, ranked among the best "45 under 45" for banking regulation
She is the only Spaniard included in this prestigious ranking
November 17, 2020
---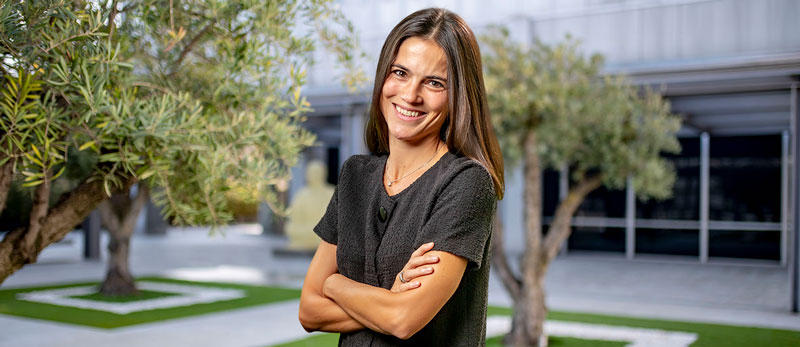 Carolina Albuerne has been selected by the prestigious British publication the Global Banking Regulation Review (GBRR), part of the leading editorial group Law Business Research, as one of the best lawyers in the world under 45 years old working in banking regulation. Carolina is the only Spaniard included in this prestigious ranking.
Isabel Aguilar, a lawyer in the firm's Finance team, has also received an important acknowledgement as one of the six finalists who fell just short of being included in the final list.
The 45 individuals selected for this ranking – 18 women and 27 men under 45 years old – come from 18 jurisdictions and a wide variety of backgrounds.
The selection process involved two phases. GBRR readers and subscribers first nominated their candidates, with support and review by the journal's editorial team. The list obtained was then submitted to a voting process among colleagues in the sector and thorough investigation by the GBRR team.
Lawyers of the Firm
Carolina and Isabel have spent most of their professional careers with the Madrid office of Uría Menéndez. Carolina joined the firm in September 2005 and has also worked at our offices in Barcelona and New York. Her professional practice mainly focuses on company law, securities, and banking regulation, in which she is highly specialised. Last year Forbes named her the best lawyer in Spain under the age of 40.
Isabel joined the firm in 2008 and her professional practice mainly focuses on regulatory law, banking, finance and M&A. She was seconded to the Luxembourg firm Elvinger Hoss & Prussen between January and June 2014.