Uría Menéndez and Uría Menéndez - Proença de Carvalho recognised at the ITR EMEA Tax Awards 2021
The firm has received the awards for Spain Tax Firm of the Year, Spain Tax Disputes Firm of the Year and Portugal Tax Disputes Firm of the Year
September 13, 2021
---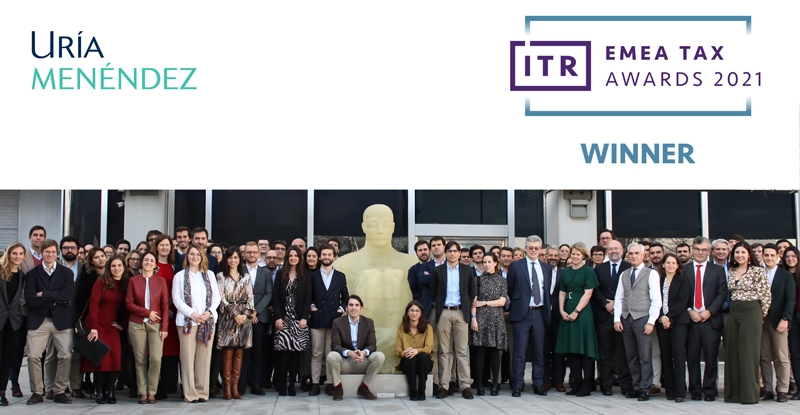 Uría Menéndez has been named Spain Tax Firm of the Year by the prestigious British publication International Tax Review (ITR) in the 2021 edition of its EMEA Tax Awards. This is the second consecutive year that the firm has won this award. Six other Spanish and international law firms were in the running for it.
ITR noted that Uría Menéndez led the way in Spain for its tax advice and work in 2020, advising on some of the most high-profile and impactful deals in the Spanish market.
The firm has also received the award for Spain Tax Disputes Firm of the Year as the "standout leader" in this area in 2020.
Furthermore, Uría Menéndez - Proença de Carvalho was named Portugal Tax Disputes Firm of the Year. This recognition reflects the firm's leading position in these types of disputes in the Portuguese market.
International Tax Review is one of the most widely read and respected international publications offering news and analysis of tax policy and advice. For its awards, the editorial team takes into special consideration the size of a firm's tax practice area as well as the complexity and innovation of its transactions and deals.