Uría Menéndez, International Tax Law Firm of the Year
September 23, 2021
---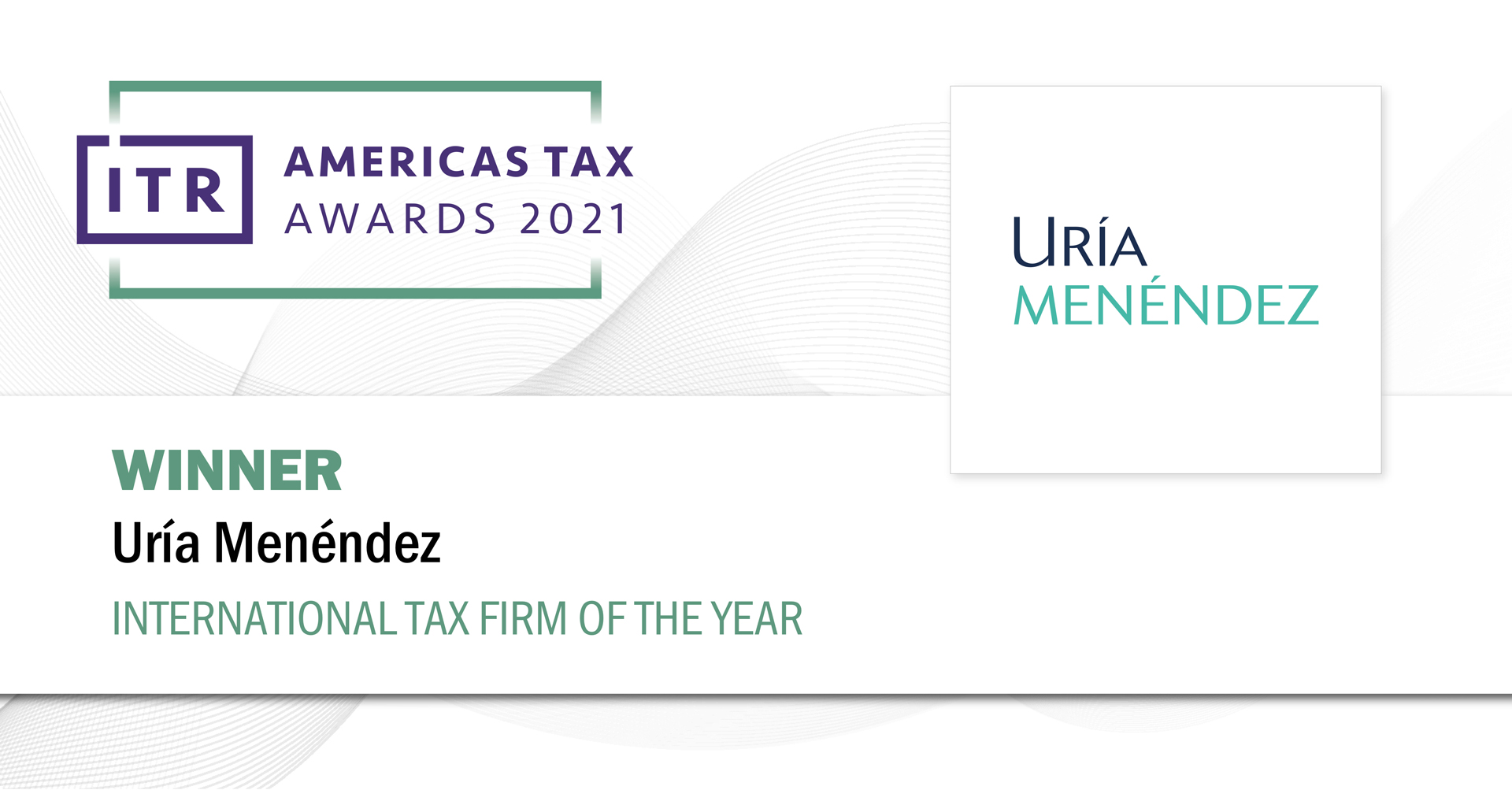 Uría Menéndez has been named International Tax Law Firm of the Year by the prestigious British publication International Tax Review (ITR) in the 2021 edition of its Americas Tax Awards.
Víctor Viana, the head partner of Uría Menéndez's Tax Department, stated that "it is an honour for Uría Menéndez as a whole to receive this award in recognition of our lawyers' work and effort and of our capacity to advise on complex, multijurisdictional matters."
ITR is one of the most widely read and respected international publications offering news and analysis on tax policy and advice. Each year the ITR Americas Tax Awards recognise remarkable achievements by international tax professionals from North, Central and South America.