Uría Menéndez participates in the fifth ELSA Spain Moot Court Competition (ESMCC) as a collaborating law firm
Uría Menéndez once again joins forces with the European Law Students' Association in Spain
December 28, 2021
---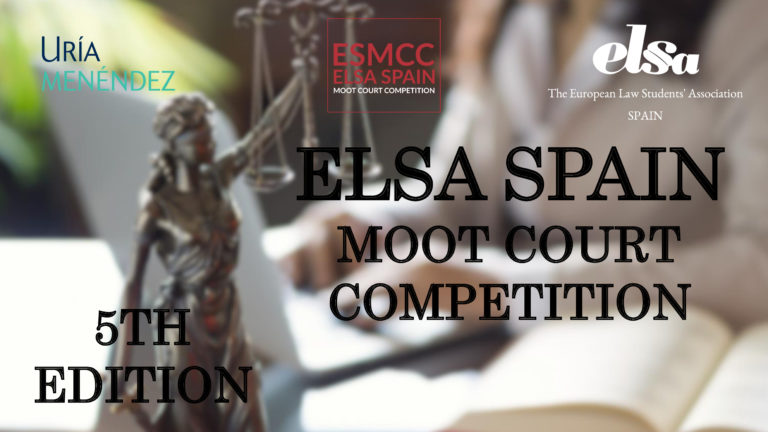 Following the success of 2021's event, Uría Menéndez once again joins forces with the European Law Students' Association in Spain to host the ELSA Spain Moot Court Competition (ESMCC), a mock-trial competition born in 2017 and directed at law students throughout Spain.
The participants must work in teams, acting as claimants and defendants in a complex practical case inspired by a real transaction or dispute handled by the f irm. Previous cases have covered maritime, mergers and acquisitions, competition and construction law.
The upcoming competition will focus on interim measures and emergency arbitration.