Uría Menéndez named the firm in Spain most committed to sustainability
Determined by the RSGi report "Sustainable Lawyers - The Green Print Report".
March 29, 2022
---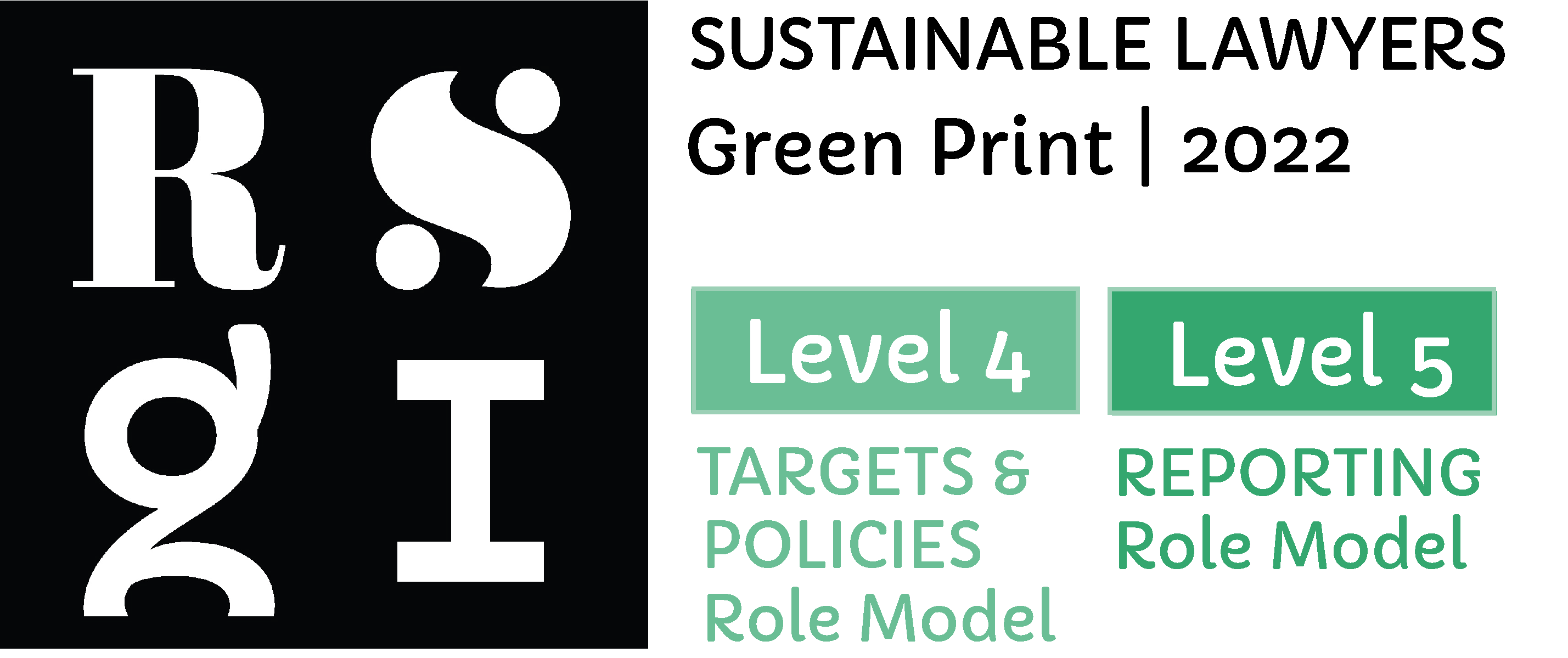 A report prepared by the British think-tank RSGi has ranked Uría Menéndez as the Spanish firm with the best ESG and sustainability rating.
The report's conclusions are based on information published by 250 law firms around the world. The report evaluates which organisations have implemented the best ESG strategies and policies and which meet the highest standards in relation to public information and reporting.
Among Spanish firms, Uría Menéndez received the best rating for information and reporting (level 5) and the second best for policies and objectives (level 4).
Read the report here.