Uría Menéndez to open an office in Beijing
The firm intends to open the first office of an Iberian firm in the Chinese capital that will be co-located with European "best friends"
September 16, 2008
---
Uría Menéndez announced this morning that it will shortly request a licence from the Chinese authorities to open an office in Beijing. The firm hopes to open the new office during 2009, once the administrative procedure is completed. This decision follows the development of the firm's professional experience, capabilities and contacts in China over recent years.
Uría Menéndez will operate from an office co-located with European "best friends" following the model established in the Brussels office. Slaughter and May and De Brauw Blackstone Westbroek have announced today each firm´s intention to open its office in Beijing. Bonelli Erede Pappalardo, Bredin Prat and Hengeler Mueller have also expressed their support to the venture. The project confirms these firms' strategy of working together closely, while remaining independent.
Uría Menéndez will be the first Spanish and Portuguese law firm with offices in Beijing. The choice of city is consistent with the firm's international strategy. According to José María Segovia, managing partner of the firm, "Beijing is where the major political and business decision-making centres are based and, for that reason, it is an excellent place to be when it comes to advising on inbound foreign investments and supporting Chinese companies in their international expansion."
Uría Menéndez's move will ensure that its clients receive high-quality integrated services through the development of a close cooperation with the most appropriate leading Chinese firms. The office also intends to advise on Chinese investments in Latin America. To that end, the firm will rely on Uría Menéndez's Latin-American offices and on the support of the firms with whom it extensively co-operates in the region.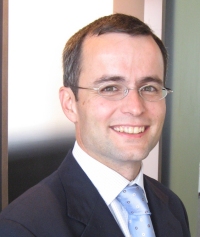 Juan Martín Perrotto will be heading Uría Menéndez's office in Beijing. He has 14 years' experience in legal practice in Argentina and Spain working in financial transactions and mergers and acquisitions. The office he will manage will have a permanent team of at least three senior lawyers, in addition to those that will be seconded on an interim basis to meet the requirements of specific deals.
Juan Martín Perrotto commented that "Uría Menéndez will ensure that the execution of its European clients' deals is assisted by integrated teams comprising the best suited lawyers from our firm and the most appropriate Chinese lawyers for each type of investment. For the Chinese investor, our office will become the meeting point, with leading firms in the most attractive European and Latin American economies for Chinese investment."
Uría Menéndez has offices in Spain (Madrid, Barcelona, Valencia and Bilbao), Portugal (Lisbon and Porto), the United Kingdom  (London), Belgium (Brussels), Poland (Warsaw), the United States (New York City), Brazil (São Paulo), Chile (Santiago de Chile), Argentina (Buenos Aires), Mexico (Mexico D.F.) and Peru (Lima).