Uría Menéndez announces new management
Luis de Carlos will take over from José María Segovia as Senior Partner and Salvador Sánchez-Terán will be the new Managing Partner
June 25, 2018
---
Uría Menéndez's General Partners Meeting held today approved the appointment of Luis de Carlos as Senior Partner and Salvador Sánchez-Terán as Managing Partner from 1 January 2019.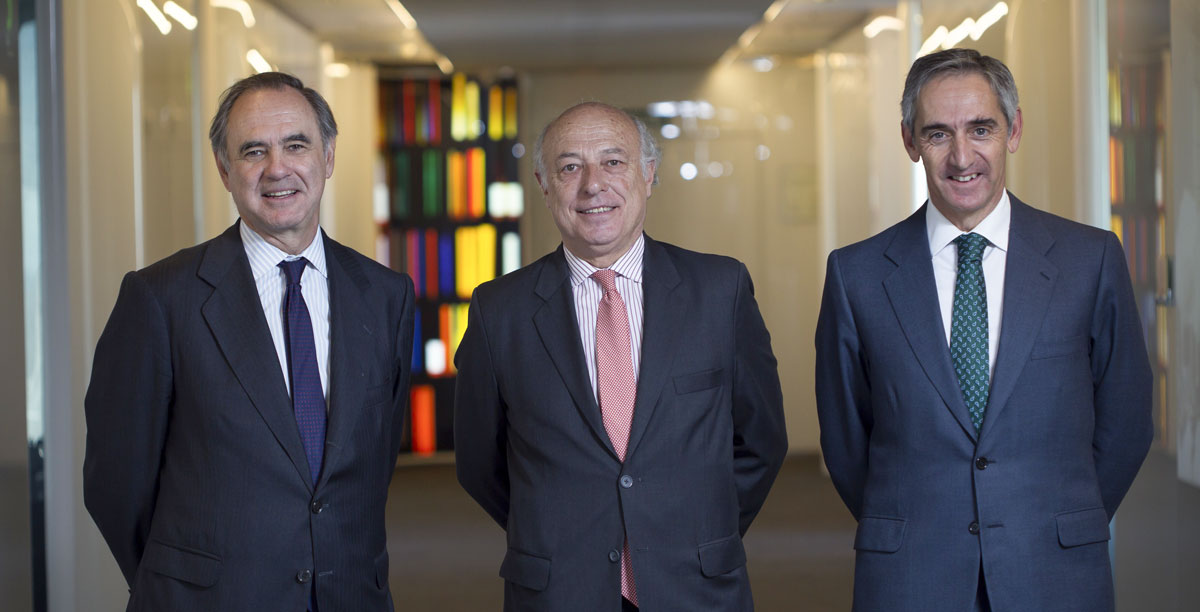 After 13 years leading the firm – the last 8 as Senior Partner – and 38 years working at Uría Menéndez, José María Segovia will retire on 31 December.
José María said he is confident that, under the new management, Uría Menéndez will remain a leading European and global firm.
Luis de Carlos conveyed his gratitude to all the partners for appointing him Senior Partner and is looking forward to working with Salvador Sánchez-Terán.
Salvador Sánchez-Terán joined the firm in 1988 and was appointed partner in 1996. Salvador focuses his practice on corporate, M&A, securities and banking law. He is a member of the Board of Directors and has in recent years held positions of responsibility in areas such as recruitment, career development and talent retention. Salvador commented that "after 30 years in the firm it is an honour that our partners have placed their confidence in me by naming me Managing Partner."