Spain awards Luis de Carlos the "Gran Cruz de la Orden del Mérito Civil"
September 7, 2022
---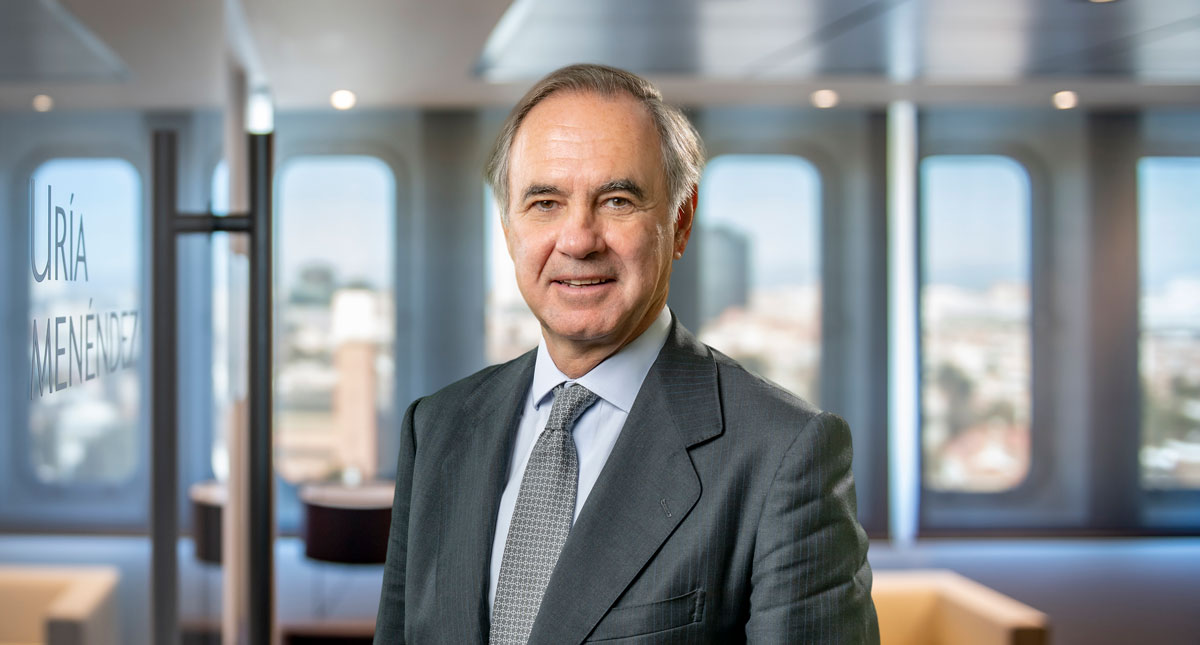 Yesterday the Council of Ministers passed a royal decree awarding our senior partner, Luis de Carlos Bertrán, the Gran Cruz de la Orden del Mérito Civil in recognition of his almost 40-year career at Uría Menéndez and unwavering commitment to society in general.
Luis is currently our senior partner, after having serving as managing partner from 2005 to 2018. He joined the firm in 1983 and was appointed as a partner in 1991. He then managed the Barcelona office between 1993 and 1995, and was in charge of the firm's professional practice until he was appointed managing partner. He has been advising national and foreign companies on capital markets law for 38 years and also regularly advises on corporate law, corporate governance, M&A and banking law.
The main international legal directories consider him the go-to lawyer in Spain for capital markets work and throughout his career he has received numerous awards and accolades: the Cruz de Honor de San Raimundo de Peñafort (Ministry of Justice, 2017), Best Managing Partner (Forbes, 2018), Lawyer of the Year in Business Law (Expansión, 2018), Professional Career Award (Confilegal, 2018), Best Reputation (Legal Marcom, 2018), European Managing Partner of the Year (The Lawyer, 2016), Consolidated Career Award (ICADE Association, 2011).
Luis has always been committed to civil society. He has held a variety of positions in a range of organisations, including the following: president of the Fundación ProCNIC (Centro Nacional de Investigaciones Cardiovasculares), vice president of the Fundación de Amigos del Museo del Prado, vice president of the Fundación Iberoamericana Empresarial, secretary general of the Fundación de Estudios Financieros and secretary of the Fundación Cotec para la Innovación Tecnológica. Luis also lectured on securities law at the Universidad Pontificia de Comillas (ICADE) from 1988 to 2013.