Luis de Carlos, "Aptíssimi" award for his "Outstanding Career"
December 1, 2022
---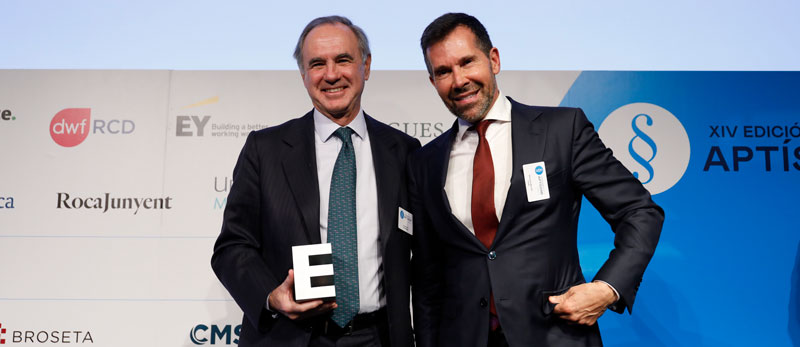 Esade Alumni Law Club awarded our chairman (senior partner), Luis de Carlos, the "Aptíssimi" for his "Outstanding Career" at the 14th edition of the awards. The judging panel, made up of representatives from major law firms, companies and institutions that collaborate with Esade, valued "his extensive and momentous professional career as an outstanding lawyer dedicated to business law, especially in the fields of capital markets, company law and corporate governance, M&A and banking law". It also highlighted "his successful work at the helm of one of the most renowned Iberian law firms, his substantial teaching work and his reputation in the sector".
The awards ceremony took place at the Real Fábrica de Tapices of Madrid, bringing together nearly 300 experts from the business law and legal advisory sectors, as well as members of legal institutions, State lawyers, registrars and other highly regarded legal sector professionals. Luis de Carlos thanked his wife and family for supporting him throughout his career, his mentors (Juan Fernández-Armesto and Rodrigo Uría) and his colleagues from the firm. He also paid tribute to Jorge Badía, Cuatrecasas' former CEO who passed away in July this year.
The National Markets and Competition Commission, Acciona, the MÁSMÓVIL Group and Xavier Pujol (partner, general secretary and director of Alantra's legal department) also received awards last night.