Uría Menéndez, Firm of the Year: Spain three years running
Best firm in Spain again according to IFLR
May 4, 2023
---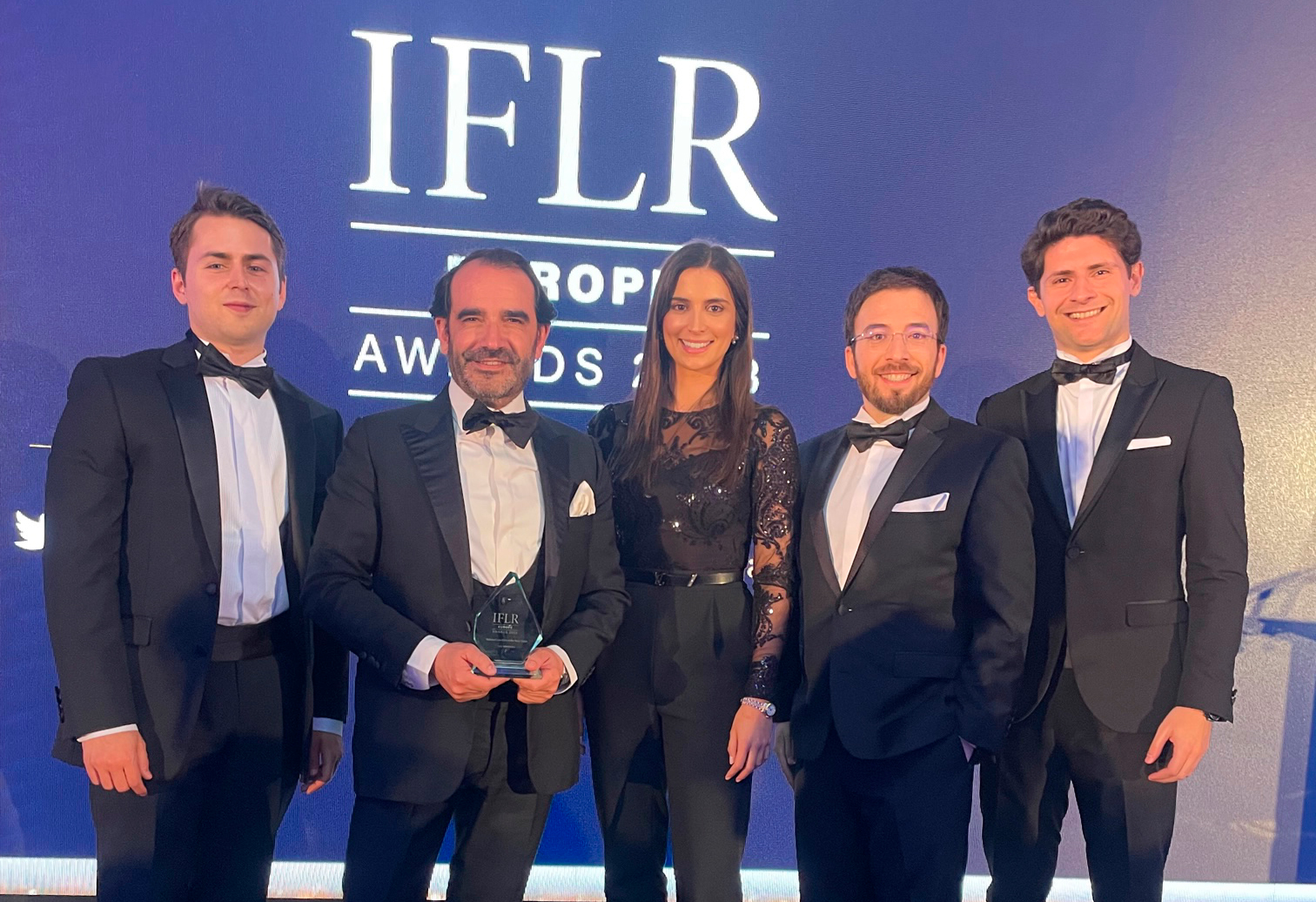 Another triumphant night for Uría Menéndez at the International Financial Law Review (IFLR) awards ceremony after being named Firm of the year: Spain for a third year in a row.
This latest recognition highlights Uría Menéndez's leadership in the Spanish market which is, undoubtedly, the result of the exceptional work it does for its clients in their deals in Spain and abroad.
To decide who gets the award, IFLR does extensive research for several months into the most innovative law firms in Europe for cross-border transactions.
The award ceremony took place in London yesterday and brought together many representatives of the legal profession in Europe. Juan Carlos Machuca – who collected the award – Rafael García-Perrote, Sofía Santos Júnior, José Miguel Egea and Carlos Anchel all attended the event on behalf of Uría Menéndez.