Uría Menéndez named Law Firm of the Year at the Expansión Jurídico Awards for the seventh year in a row
June 23, 2023
---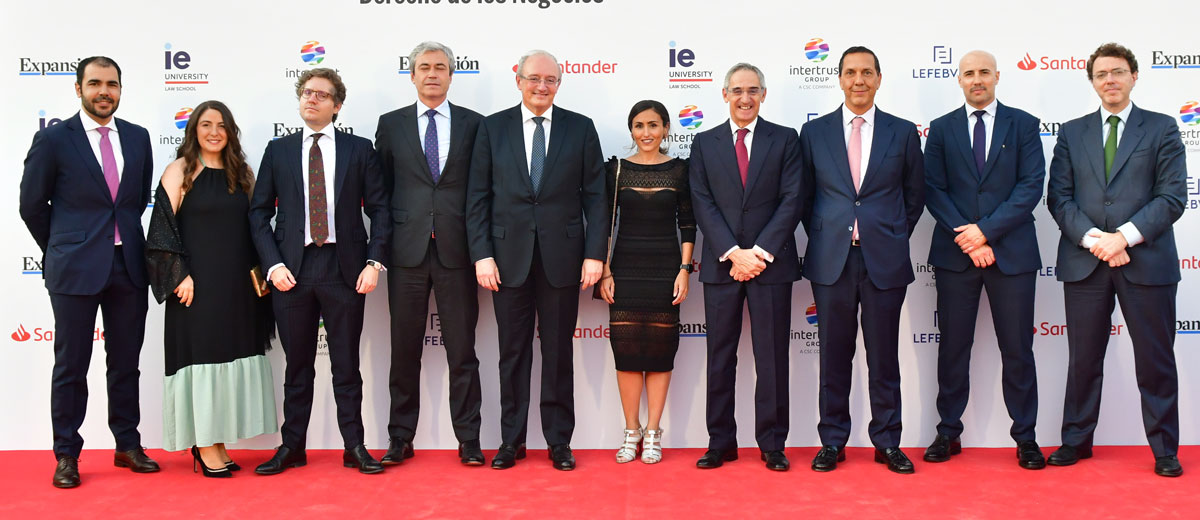 Uría Menéndez won the award for Law Firm of the Year at the eighth edition of the Expansión Jurídico Awards. The award, which the firm has won for the seventh consecutive year, serves to recognise how clients and competitors value the firm's work over the past year. Uría Menéndez also won the award for Deal of the Year for the merger between Másmóvil and Orange; Best Contentious-Administrative Case, for a case led by Manuel Vélez; and Best Pro Bono Project, for a case led by José Alberto Navarro.
Jesús Remón collected the award for Law Firm of the Year from the Mayor of Madrid, José Luis Martínez-Almeida, who presided over the gala held at the Duques de Pastrana complex in Madrid, with over 500 professionals from the legal sector in attendance. Among the attendees were the members of the awards jury, which is made up of legal department heads at Spain's leading companies.
The firm also received the award for Best Contentious-Administrative case for the first time. The case, led by partner Manuel Vélez, concerned the legitimate interest in litigation in takeover bids following a Supreme Court ruling on the standing of holders of cash-settled swaps in voluntary exclusionary takeover bids.
In another first for the firm, it collected the award for Best Pro Bono Project for a case taken on by a large team led by José Alberto Navarro that obtained judicial recognition of the Spanish nationality of a stateless minor as a remedy for the violation of her human rights. Aside from the significance of this specific case, it has set an important precedent that will help to eradicate invisible and stateless children.
Uría Menéndez was also a finalist in the categories of Best Law Firm in Arbitration, Energy and Infrastructure, as well as in the Most Innovative Project category.