The class of 2023 is here!
Ninety young lawyers and graduates have joined our offices.
September 7, 2023
---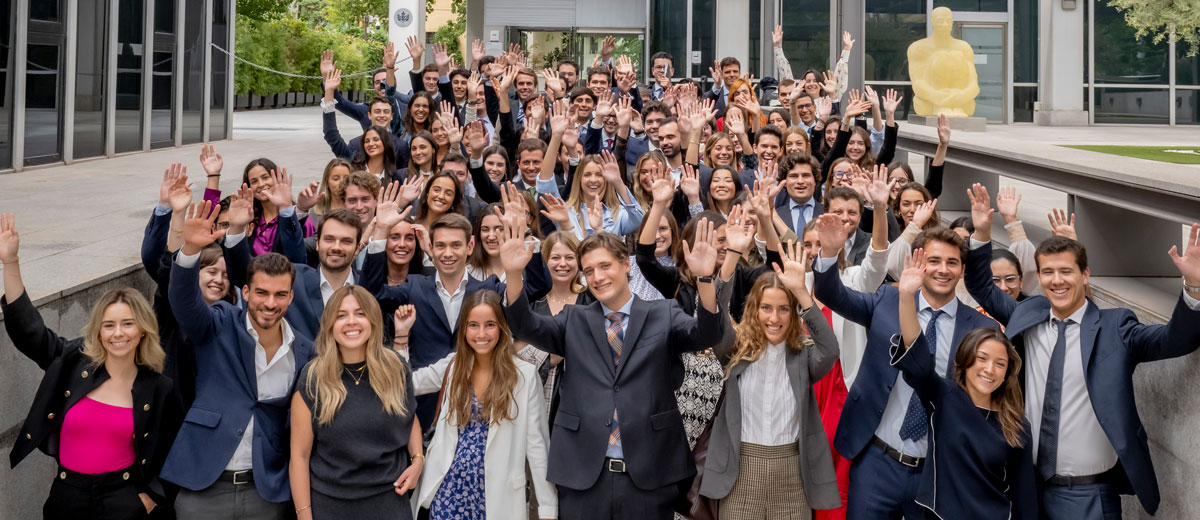 During these first days of September we have brought our new cohort of arrivals together in Madrid. Ninety young talents are joining us this year in Barcelona, Bilbao, Lisbon, Madrid and Valencia. Every year we look for the best talent wherever it may be found, and proof of this is that the members of this new cohort have completed their law degrees at 30 different universities and their master's degrees to access the legal profession at 22 different institutions. They have spent these days getting to know their home for the coming years[/their new home]: our values, our organisation, our way of approaching the law and the profession in general. And, of course, this has also been an opportunity for them to get to know each other better, especially this week during a cocktail party we held at the Reina Sofía Museum. These are exciting days not only for them, but also for the rest of the firm, as we are aware that UM's future lies with the younger generations.
We wish them the best as they start their professional career, encourage them to give their all to their growth and training, and trust that they will have a great experience at Uría Menéndez.
Welcome, bienvenidos, bem-vindos!