Search for lawyers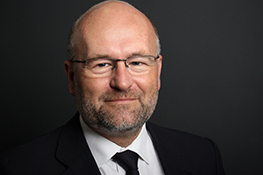 Guillermo Canalejo
Partner since 2007. Madrid office
Profile
Guillermo Canalejo is a partner based in Uría Menéndez's Madrid office. He has a wide range of experience in corporate tax matters and specialises in cross-border investments and international tax planning, advising both foreign and Spanish based multinationals.
In addition, he is heavily involved in developing tax-efficient financing structures, securitisation transactions, and advising on the tax aspects of asset and project finance (primarily for the transportation and infrastructure sectors).
Guillermo also advises on private equity transactions, collective investment vehicles and wealth tax planning.
Guillermo jointly runs Uría Menéndez's Middle East Practice Group.
Education
Law Degree, Universidad Complutense, Madrid, 1992 
B.A. in International Business Administration, American University of Paris, 1993
Master's Degree in Tax Law, CEG, Madrid, 1996
Membership of Professional Associations
Madrid Bar Association
International Bar Association (IBA): Officer, Section of Taxation