Uría Menéndez works with Lex Mundi to promote an improved legal framework for social enterprises
We are the Spanish member of Lex Mundi, the world's largest network of independent law firms.
January 27, 2022
---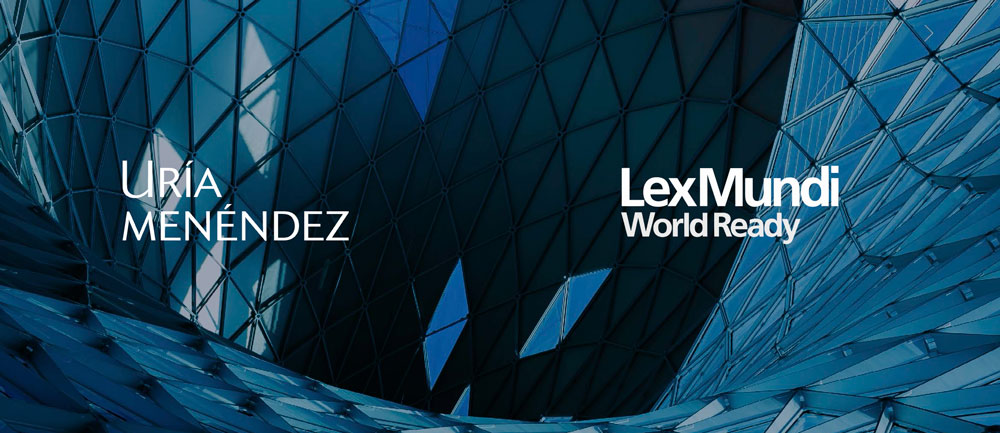 After a year of hard work, with contributions from hundreds of lawyers from nearly 70 Lex Mundi member firms, the "Legal reform as a catalyst for social enterprise: an international social enterprise law & policy report" was published last week and presented in the framework of the virtual meetings of the Davos Economic Forum. You can access the full report here. The considerations on Spain, prepared by Uría Menéndez, the Spanish member of Lex Mundi, are available here.
The report reviews legislation and policies from 83 jurisdictions to offer a comparative analysis of how different countries promote the development of social enterprises. Recommendations are also included to help legislators promote measures that endorse this type of initiative in their respective jurisdictions.
Among those recommendations, the report identifies six pillars in a successful strategy to better support social enterprise growth:
clearly define what a social enterprise is;
allow trustees to consider interested parties who are not business owners;
provide tax benefits to social enterprises and their investors;
encourage the existence of simpler investment vehicles for social enterprises;
guard against corruption and "greenwashing"; and
maintain flexibility to allow opt-in rules and features to be applied at scale.
Alexandra Molina-Martell, our colleague from the Barcelona office, led the project on behalf of Uría Menéndez. Lucía Serrano, a junior lawyer from the Barcelona office, also participated.