Uría Menéndez and Jesús Remón receive awards in the first edition of the El Confidencial Business Law Awards
Best Law Firm, Best Lawyer in 2022, Best Corporate Team and Best Litigation and Arbitration Team
April 19, 2023
---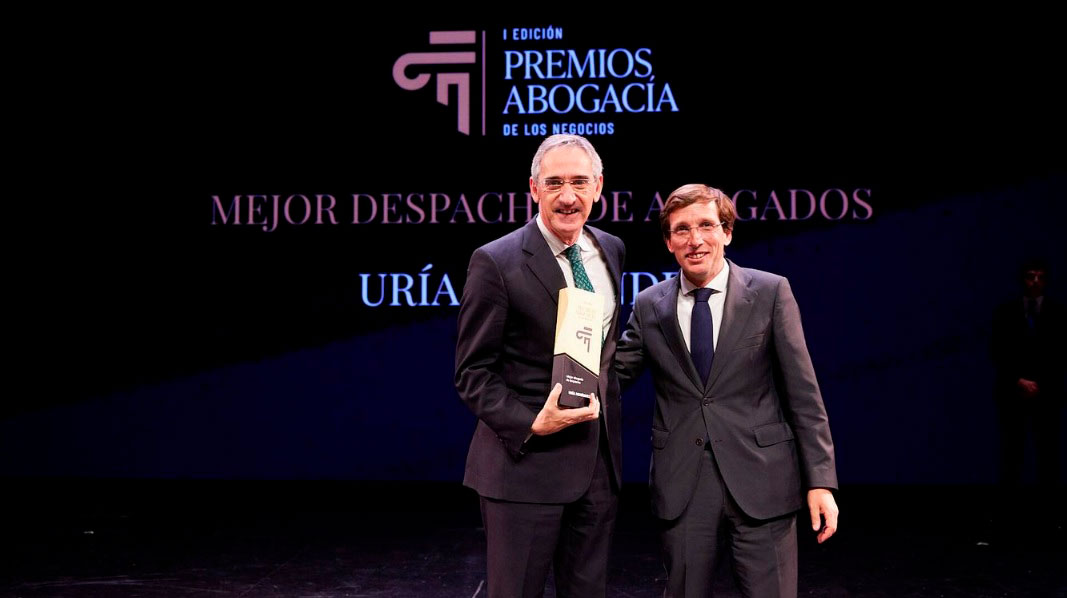 This week Uría Menéndez and Jesús Remón won the awards for Best Law Firm and Best Lawyer in 2022, respectively, at the first edition of the El Confidencial Business Law Awards. Uría Menéndez also won Best Corporate Team and Best Litigation an Arbitration Team. On an unforgettable night, the firm made a clean sweep of all potential categories.
The first edition of the El Confidencial Awards recognised the best practice areas in Spanish law firms and the best in-house counsel, as well as the best individual lawyers in each sector. The rules only allowed each firm to apply for two practice areas and two general categories, so the maximum number of applications was four.
Jesús Remón, senior partner, and Salvador Sánchez-Terán, managing partner, received the awards on behalf of Uría Menéndez.
The jury awarded Banco Santander Best Company Legal Advisor and Miguel Klingenberg Best Company Lawyer (Repsol).
Click here to read more about the event and see the winners for each category (link in Spanish).