Search for lawyers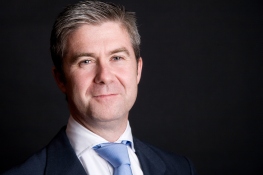 Daniel I. Ripley
Partner since 2005. Barcelona office
Profile
Daniel I. Ripley is a lawyer in the Barcelona office of Uría Menéndez. He joined the Litigation and Corporate and Commercial Practice Areas in November 2003 and became partner in January 2005.
Prior to joining Uría Menéndez he was a lawyer for the State, appearing before various courts in Catalonia in civil, criminal, administrative and labour matters. He also represented the State before the Spanish Court of Auditors (Tribunal de Cuentas).
Daniel was responsible for co-ordinating the representation of the Spanish State before the Fifth Chamber of the contentious-administrative division of the High Court of Catalonia.
In June 2000 he joined the Spanish Inland Revenue in Catalonia as a State Lawyer,  where he was responsible for advising the tax collection department and co-ordinating civil and employment actions.
Daniel's public law and litigation work focuses on advising companies and public authorities on issues relating to government procurement, authorisations, licences, public goods, sanctioning procedures, data protection, energy and telecommunications, among other matters.
Daniel's work in the Corporate and Commercial Practice Area relates primarily to corporate law, capital markets, trading, real estate and infrastructure. He is also secretary non-member to various boards of directors.
Education
Law Degree, ICAI-ICADE, 1993
Business Administration Degree, 1994
Qualified as a State Laywer, 1998
Membership of Professional Associations
Barcelona Bar Association
International Bar Association
Association of State Lawyers
Member of the Plenary Codification Commission of Catalonia