Search for lawyers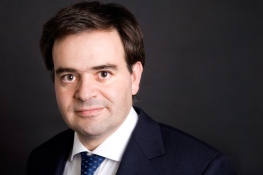 Álvaro López de Argumedo
Partner since 2003. Madrid office
Profile
Álvaro López de Argumedo is a partner in the Madrid office of Uría Menéndez.
Álvaro focuses his practice on civil litigation and international arbitration. He regularly advises on civil and commercial law, primarily contract law, real property rights and construction matters. He has taken part in numerous financial lawsuits initiated by investors seeking damages against investment banks. Álvaro also has considerable experience and expertise concerning distribution and agency agreements, frequently advising both national and international clients, particularly car manufacturers.
His expertise encompasses the recognition of foreign judgments and arbitration awards, and seeking interim measures in support of arbitration. Álvaro regularly represents clients in national and international arbitration proceedings, mostly in complex construction and commercial matters before the main international arbitration courts such as the ICC Court of Arbitration, the London Court of International Arbitration and the Swiss Courts, in addition to ad hoc arbitrations.
Álvaro was recently appointed 'stakeholder expert' for the preparation of the Common Frame of Reference by the European Commission, as part of the European Civil Code project. The main international legal directories regard him as a leading lawyer in Spain in his practice area.
Recently, Legal Media Group's
Guide to the World's Leading Commercial Arbitration
Experts
distinguished Álvaro as one of the world's pre-eminent experts in commercial arbitration
.
Education
Law Degree, Universidad Autónoma de Madrid, 1991
Ph.D. candidate, Universidad Complutense de Madrid (Litigation Department)
Membership of Professional Associations
International Bar Association (IBA)
Madrid Bar Association
Member of the Governing Board of the Club Español del Arbitraje
Madrid Arbitration Court
London Court of International Arbitration
Spanish Court of Arbitration (Corte Española de Arbitraje)
Union Internationale des Avocats